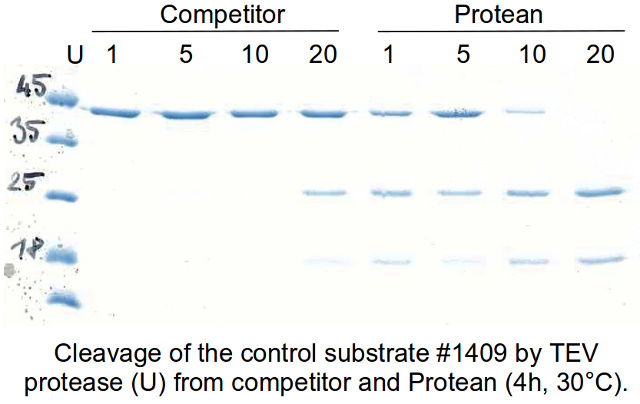 Introduction
Substrate protein for control cleavage by both 3C (Prescision) and TEV proteases.
Description
The 44 kDa substrate protein is specifically cleaved to 26 kDa and 18 kDa fragments by both TEV and 3C proteases.
Application
Functional Studies, Protein-protein interactions, Gel-shift assay, Pull-down assay, DNA binding and stabilization
Purification method
Affinity chromatography
Formulation
1 mg/ml, 40% glycerol, 50mM Tris, 100mM NaCl
Specificity
3C (Prescission) protease, TEV protease
Storage
-80°C, aliquot to avoid repeated freezing and thawing.